Kath and I are back in the US now, in Las Vegas, preparing for our flight back to Little Rock tomorrow, where we will pick up our dogs and head back to Memphis for work on Thursday. The last few weeks have been a blur, and I'm thankful that I grabbed a few snapshots along the way to help make the whole experience much more real in hindsight.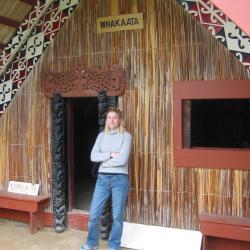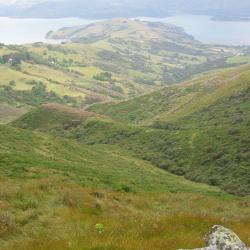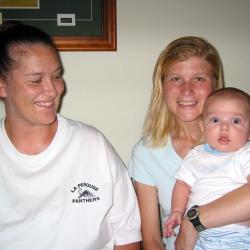 We flew out of Christchurch without any problems, landing in Sydney without a rental car reserved (we waited too long to book a cheap one, as Christmas to New Year's is the most busy car rental time in Australia). We cabbed over to La Perouse, glad to be back among our friends there. Karen Linnell put us up the whole time we were in Sydney, and we enjoyed spending time with her and her 4-month old son, Justin. Karen's wonderful generosity and hospitality will not be forgotten…
Click here for photos of the Catlins, Dunedin, Christchurch, and Sydney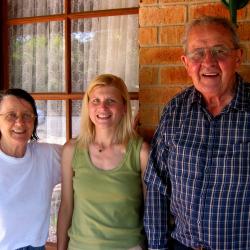 While we were in Australia, we drove up to Hawk's Nest (about 3 hours north of Sydney) to spend several days with Gillian and Hal Cowlishaw. Gillian was one of Katherine's academic advisors on her PhD dissertation and is the author of the authoritative Rednecks, Eggheads, and Blackfellas: A Study of Racial Power and Intimacy in Australia. Hal and Gillian took us on a short bushwalk from their backyard to the ocean and lent us kayaks to explore nearby mangrove trees growing out of an estuary.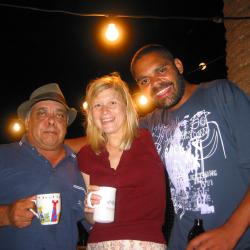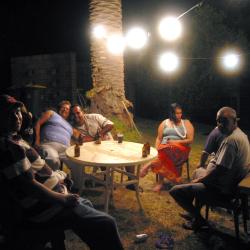 New Year's in Sydney was a lot of fun. We rang in the new year at the Yarra Bay Sailing Club, our old haunt when we lived in Sydney during 2001-2002. After that, we headed down to Auntie Marge's for a feed and few more Victoria Bitters with the gang.
Click here to view photos of Vegas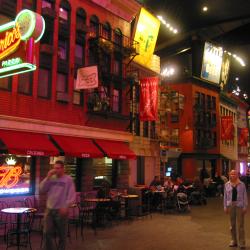 We are enjoying Vegas but are experiencing a bit of culture shock after diving into what I would call "Americana on Speed." The internet connection at the MGM Grand (where we are staying) is not proving to be very reliable, so I will just post a few photos and look forward to seeing all of our Memphis pals in a few days.