Kath and I just got back from Larry and Michelle's wedding on Shelter Island, NY, which was a wonderful affair, enjoyed by all.
We flew into La Guardia on Friday and explored a swath of Harlem with our friends Melissa and Rob, who share a great apartment near 113th Street and Lenox Ave. We ate West African food in the afternoon and poked around the more secluded areas of the northern section of Central Park, before heading into the Upper West Side for some serious window shopping. Later, we ate some Ethiopian food (yes, it was an all-African meal day) before turning in so that we could get up early to catch the train out to the east end of Long Island.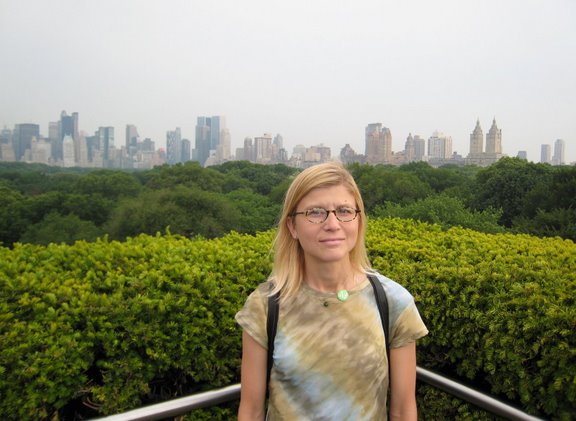 Melissa turned us on to something that is something of an underground NYC thing. Apparently, there are some pretty cool spots to unwind after the long work day is over in the city that most folks, including native New Yorkers, aren't really aware of. For example, on Fridays after 5 PM, during the summer, you can get to the 4th floor of the Metropolitan Museum of Art via one of the elevators in the back, and a doorman will escort you to a little stairway the leads to the roof of the building, where a bar and 150 or so of your new best friends are waiting. The views are outstanding, with about 200 degrees of visibility, including looking over the park. You feel like you are looking out at building poking up through a lush, green carpet.
Anyway, this post is really about the wedding, which was excellent. This was our first real "East Coast Wedding." Though I had heard about them before, I didn't really think that a wedding could go on so long and yet remain so fun and worthwhile. After all, I hail from the South, where we actually get invited to potluck weddings. Yes, where the guests actually bring a dish, along with their wedding gift, which may or may not be something they whittled.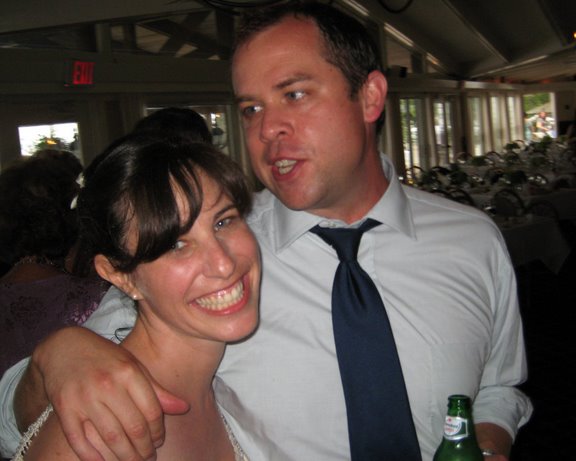 The East Coast Wedding is much more formal affair, complete with a sit-down dinner that goes on for hours and festivities between each of the courses. The 6-hour open bar also helps ratchet up the entertainment. Larry and Michelle were outstanding hosts, going out of their way to make sure we had everything we needed, and the rain held off until after everyone was back to their cabins at the Pridwin, one of the best places to stay on Shelter Island.
Anyway, my thanks goes out to Larry and Michelle for allowing us to share this experience with them. We all really enjoyed it.