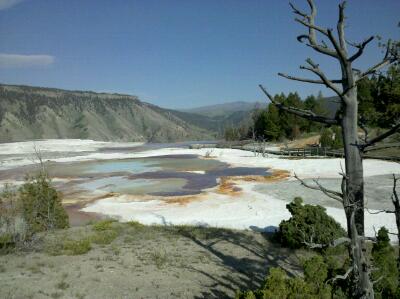 We had a long driving day to get from Missoula to Island Park, Idaho, our basecamp for exploring Yellowstone.
Since it was going to take a long time, whatever route we chose, we elected to make a little detour and come in the Gardiner gate into north Yellowstone and exit through the west gate, taking in Mammoth Hot Springs along the way.
We weren't disappointed.