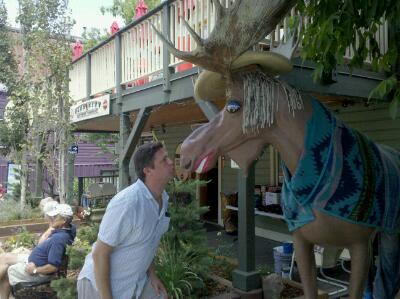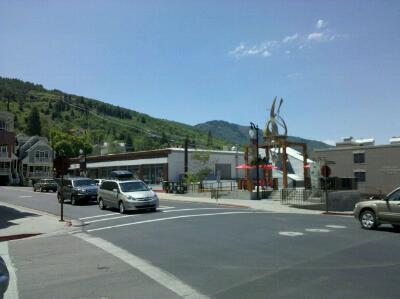 For almost two weeks, Kath and I have enjoyed a respite from the crushing heat affecting most of the country. By staying so far north that the sun didn't set before 11 PM and usually above 6000 feet, we only felt the nation's pain through dispatches on the TV news while wearing long sleeves and jeans.
Well, we are back in it now.
Park City, UT, our current base, got into the mid-90s yesterday, and even though it was what we call in Memphis a "dry heat," our cool streak is definitely over.
In a day of rest, we left the car in a garage and took in some shopping on Main Street, rode the ski lift to the top of the mountain to hike down, and chugged back a few local pints, including the excellent Wasatch Brewery's Polygamy Porter, which carries the tagline "Why have just one?"
Indeed. Especially in this heat.
Park City has proven to be as charming and fun in the middle of summer as it is in the middle of the ski season, possibly even more so, with lower prices and few crowds.