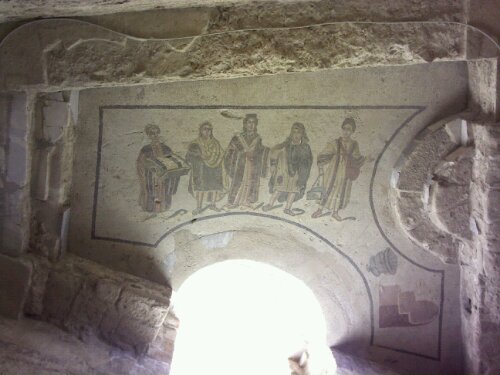 We rambled south out of Enna, stopping at the World Heritage Site of Villa Romana del Casale, the location of a truly amazing collection of 1700 year-old tile floors in what must have been an emperor's residence.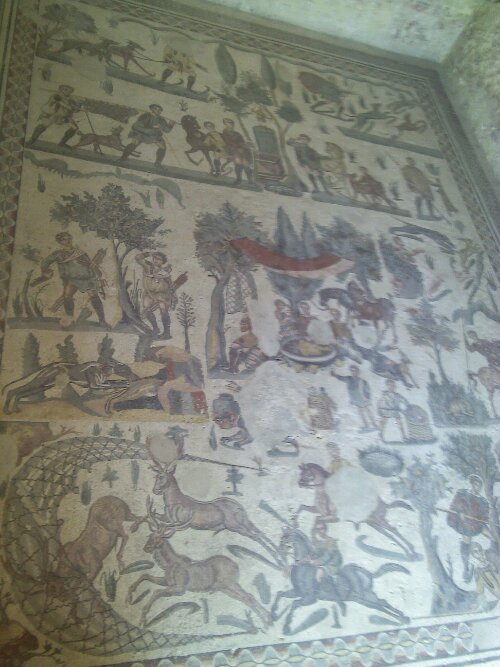 The tile work is nothing short of incredible, and it represents the peak of quality available from the early-4th century Roman African school.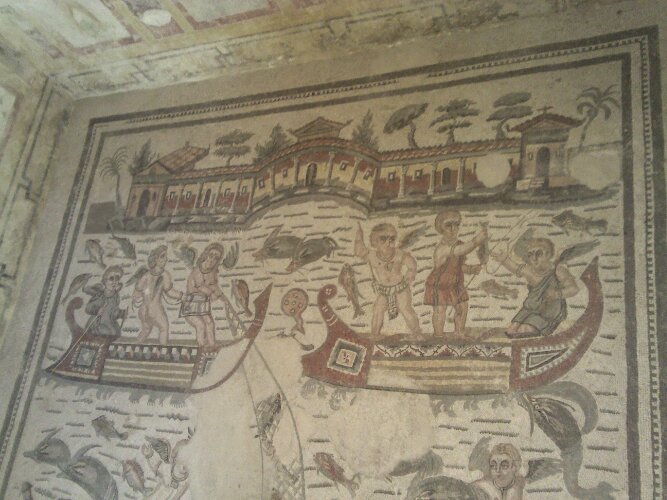 From the thermae (baths) to the peristyle (central courtyard), unbelievable tile work, some the quality of paintings, can be seen.
Most of the structure did not survive, but the floors were preserved by the mud from a nearby river that buried them after the structure was abandoned.