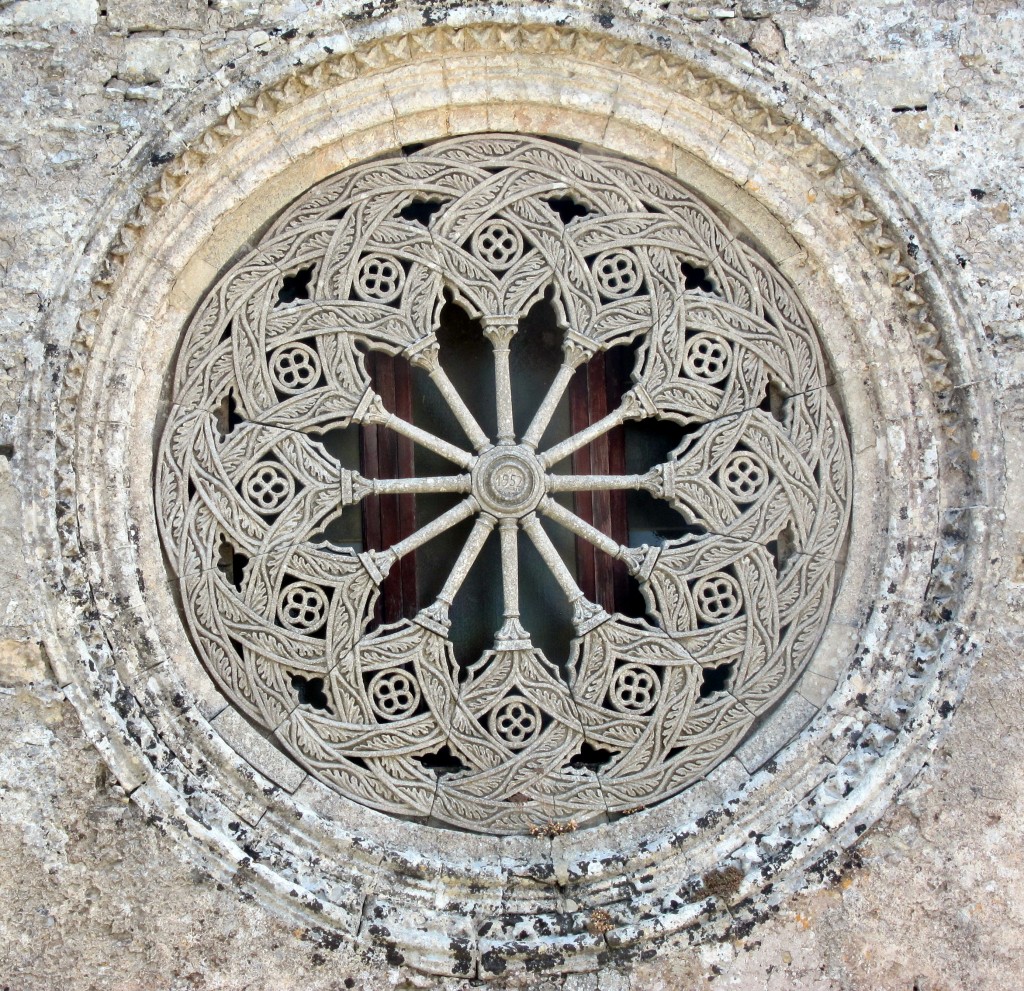 The first thing we saw when entering the hilltop, medieval town of Erice, located in northwest Sicily, was the Chiesa Madre (Mother Church) and its accompanying, separate bell tower. Above the entrance to the church is a beautiful window, done in the rose window style. According to the date on the window, it is only about 60 years old (650 years younger than the church).
To get this picture, we went up in the bell tower (which was originally a "vendetta tower" and begun a couple of years before the church). I stuck my camera out one of the openings in the ancient stairwell and zoomed as far as I would dare with one hand.
I love the easy way Italians, and especially Sicilians, mix old and new cultural items. I'm sure there was some debate over the design of the art to be added to such a cultural treasure, but when it was time to add it, everything fit like a glove. You see this over and over again in Sicily: respect for antiquity but the aversion to treat it as something totally of the past. I guess when you are surrounded by structures and detritus of a dozen civilizations that cross a few millennia, all of it is something more than just a background set to your life that you aren't allowed to touch. They aren't afraid to be wrong, and more often than not, their changes are something more than right.
More pictures of the trip can be seen here.