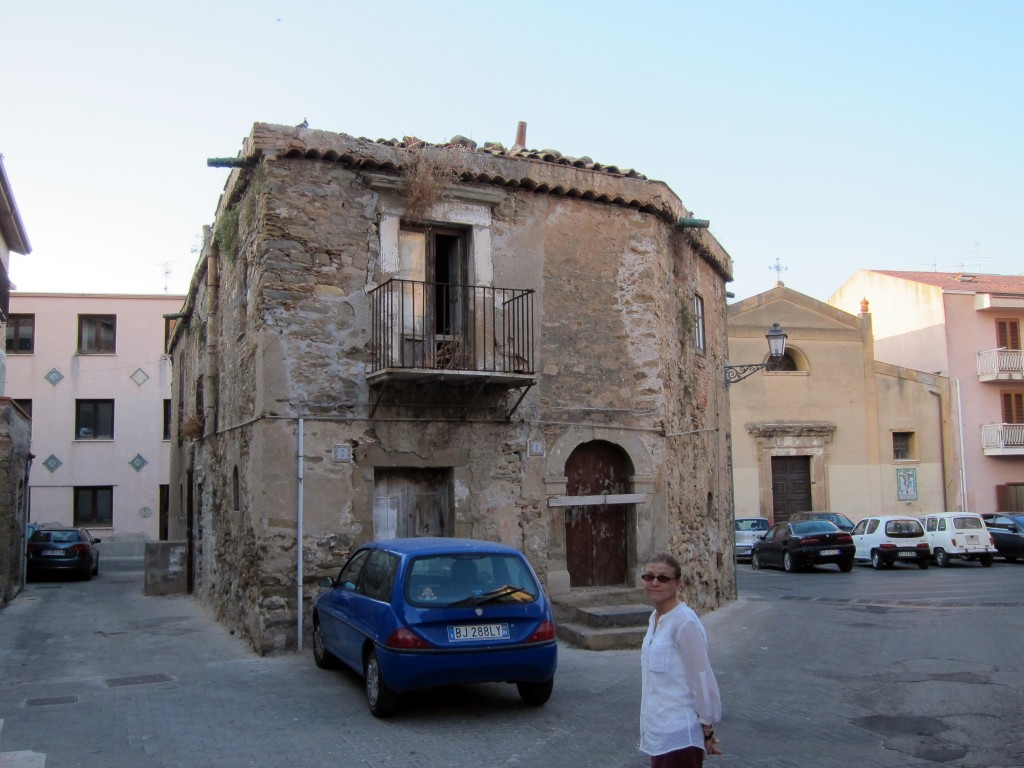 One of our favorite Sicilian towns is Santo Stefano di Camastra, located on the Tyrrhenian Sea, on the north coast of the island. We stopped on the main street (SS113) through town, having read that a good selection of pottery is available, at reasonable prices. Well, some of the pottery was interesting, but as we turned the corner and entered the back streets, especially those that shoot off of Via Vittorio Emanuele, we really started to get a sense of quiet town life.
Sitting in the main square, watching old women in twos and threes heading into Mass, listening to the old men swap stories under the olive trees by the Societa Operaia, and following the young families with babies in carriages strolling slowly down Via Roma at sunset, all of things dug deeper into authenticity than we had experienced up to that point. There was something ageless about it all, balanced, and hopefully sustainable.
Another interesting thing we discovered in Santo Stefano di Camastra that kept reappearing throughout the rest of the trip is the little island of a house, sandwiched between streets. This photo of Kath in front of one of these house (who knows how old it is?) reminds me of our many walks winding through town, moving through an ancient grid while noticing as many as 13 wifi access points at a time coming up on my phone (all, unfortunately, password protected). The juxtaposition of modernity with an a pattern of life from antiquity, meshed, kept me thinking about the place for days after we headed down the road.
More photos from the July 2012 Sicily trip are here.