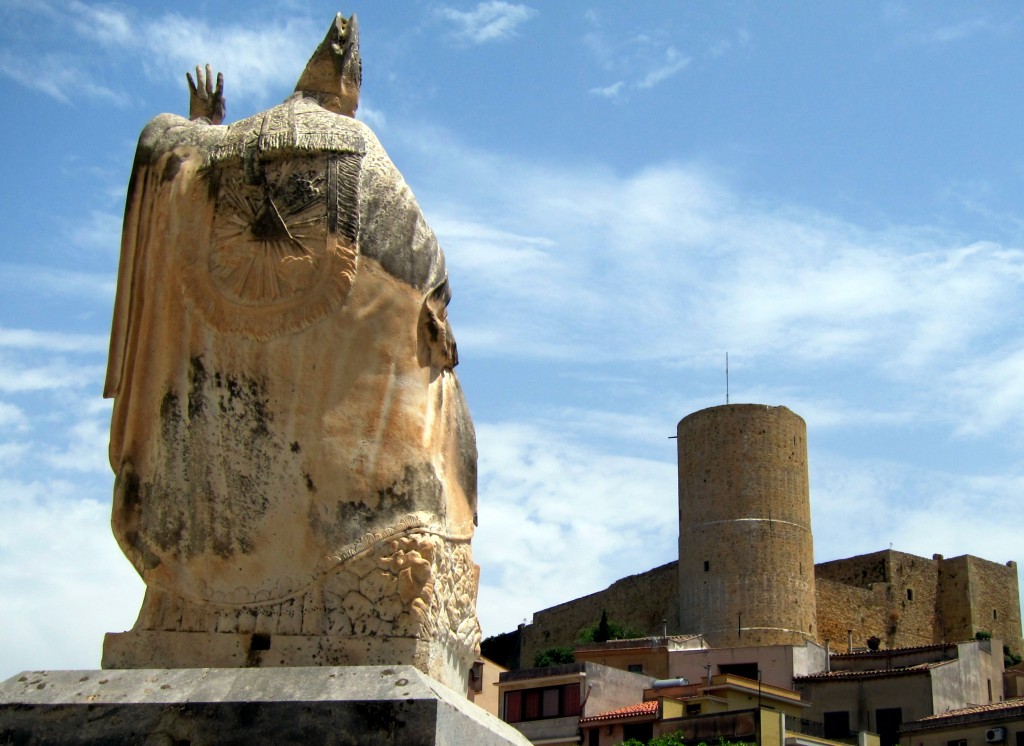 Before heading out to see the ruins of Gibellina (and what could be called the ruins of Gibellina Nuova), Kath and stopped in nearby Salemi, an administrative center in the western part of the province of Trapani, about 45 miles southwest of Palermo. This photo shows the view from the municipal traffic circle up to the castle at the top of the hill, where Garibaldi announced the annexation of Sicily to the Kingdom of Italy in 1860. For a short period, Salemi was the capital of Sicily, at least until Garibaldi moved on to complete his conquest of the rest of the island.
We were only in Salemi for a couple of hours, but the more I read about the place, the more interesting I find it. For example, I'm sure, at some future post, I will talk about the decrepit outdoor elevator system we saw there (which you can partially see from Google Street View). However, I just found out about a real bargain, which I love to pass along when I find them.
Anyone for a 1 Euro house in Italy? For the last few years, Salemi has been getting a little bit of press for a scheme to sell houses in the historic town center for only 1 Euro each. Sound like a sweet deal? Well, there is only a bit of a catch. The area of town where the houses are available was wrecked by the 1968 earthquake that decimated the region (and flattened nearby Gibellina). So, while you are only laying out 1 Euro for the deed, you are also required to promise to restore the structure to local, modern building codes. And, even for the homes with the least amount of damage, the cost for these renovations would be at least 100,000 Euro.
More pics from the trip are available here.