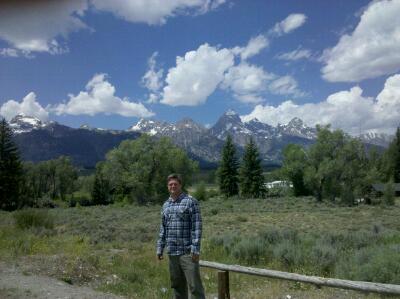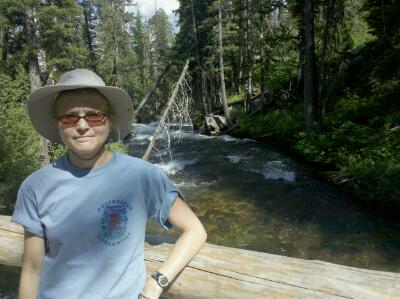 We spent most of the day in the Grand Tetons National Park, hiking around picturesque Jenny Lake, taking in waterfall after waterfall, amazed at our fortune for such perfect weather.
Kath's dad, Larry Lambert, turned us on to an amazing landslide area opposite of the Tetons Range, on the Wyoming side, called Gros Ventre. In 1925, an entire side of a canyon wall collapsed, one of the largest terrain collapses in recorded history. Rocks from one side of the canyon ended up on the other, and a new lake was created.
We enjoyed a tasty Thai dinner with local brews in Jackson, followed by a stroll through the town at sunset, plus some chuckles at the asking prices in a local real estate magazine.
Tonight, like last night, we will fall asleep in a grassy field in Idaho, listening to the gentle chirping of sprinklers in a nearby potato field.
Tomorrow, Utah!