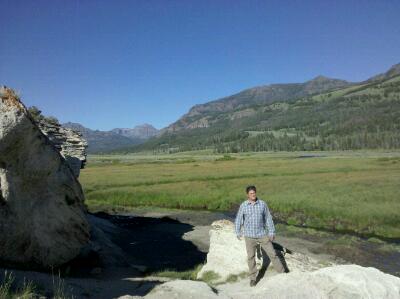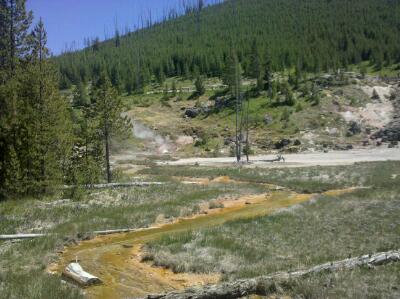 The northern area of Yellowstone proved to be my favorite part, particularly the region around Canyon and the twisty drive to Mammoth Springs.
We saw several bears along the way, including a few grizzlies and a black bear so close we could almost reach out of the car and pet it. All of these bears were far more interested in munching grass and digging up roots to even notice the human paparazzi around them.
We also saw a coyote, some deer, a lot of bison, and quite a few elk. The only animal we missed that we really wanted to see is the wolf, but we were staying too far away from the best place to spot them in order to make it there by dawn.
After Yellowstone, the Grand Tetons seem, well, almost quaint. We're going to take the boat across Jenny Lake today and do some hiking before heading south into Utah tomorrow.