After a day of downtime in Catania, I met back up with Kath, and we headed toward Cefalu, in the north coast of Sicily, at noon. We took the autostrada about half of the way, then turned off toward the Madonie Mountains, promptly running into a road closed by a rock slide. This led to an exciting adventure on something better described as a path than a road for several hours, as we threaded our way between peaks, eventually finding the road and Castelbueno, where we met a friendly group of guys running an "American Bar" (they were born in the USA but moved to Sicily while kids) that were preparing to celebrate US Independence Day on July 6th. ("The Sicilians don't know what day it is, and a Friday night means more students will come.")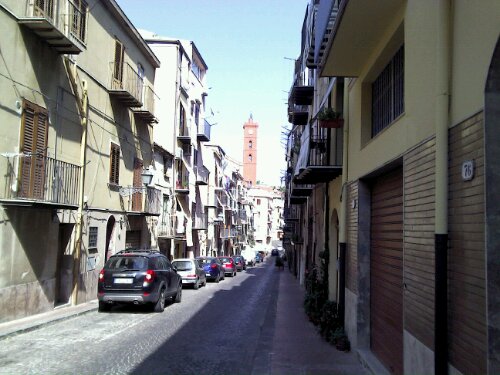 Yesterday, we explored the coast east of Cefalu, including the ruins at Halaesa, the modern artwork around the town of Pettineo, the wonderful town of Santo Stefano di Camastra. We really took some time to chill and relax in Santo Stefano, listening to the old men chat in the piazza and trying to spy the most beautiful tile work.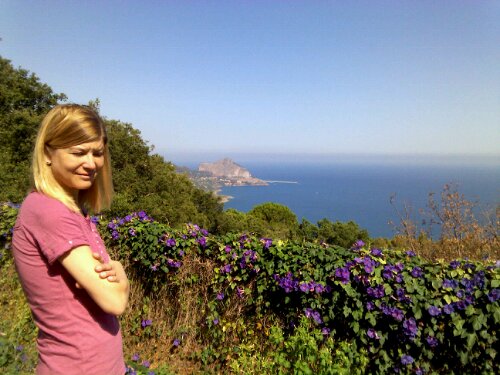 The place we are staying is about 300 meters up, right on the coast, with a gorgeous view of La Rocca jutting into the Tyrrhenian Sea.