After a late breakfast on the rooftop veranda of our hotel, we enjoyed a lovely day in the mostly-medieval hilltop town of Erice..
At one point, there were dozens of churches in the town, and many have been restored to their past glory, complete with their artwork and iconography.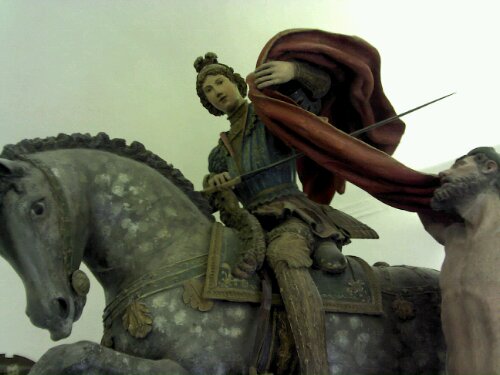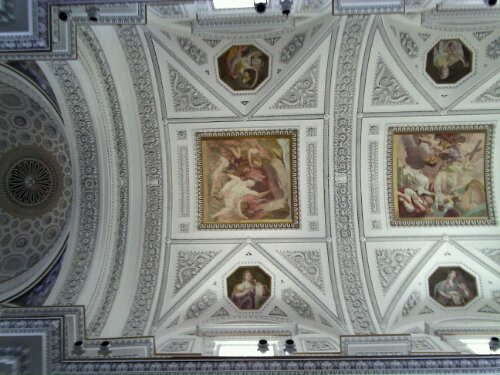 The elevation of Erice kept it tolerable in the shade, and the views of Tripani on one side and Mount Cofano on the other gave us plenty to gaze at when not wandering through deserted monasteries or identifying the stations of the cross.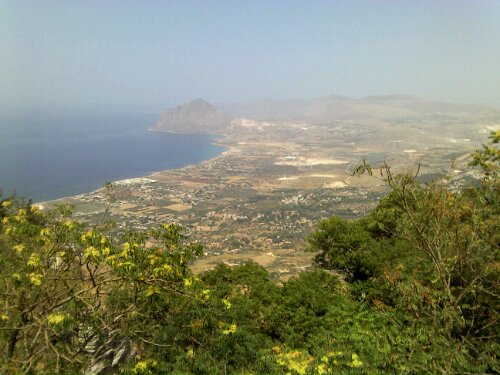 We ate dinner late at a place in the town where we are staying, Valderice, at an understated place called Franks. The owner came out and surprised us with perfect English, having grown up on Long Island. We got to talking, and it was fascinating to get her take on life in the center of a small Italian town. It made me wish I spoke a lot more Italian.