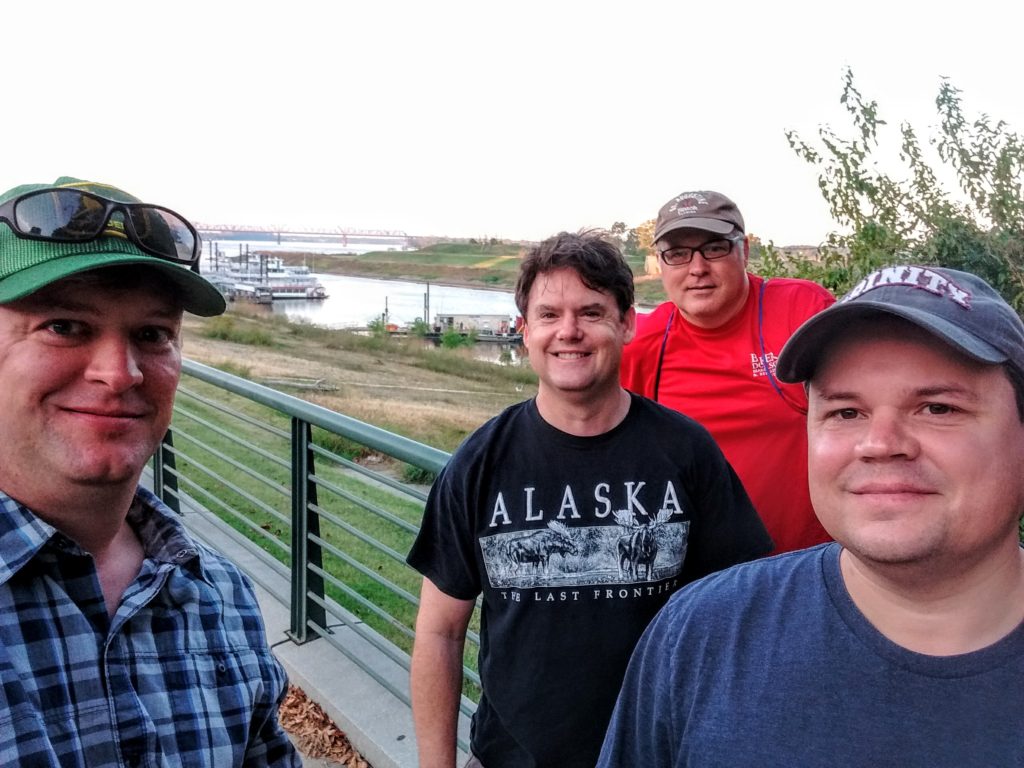 For the 10th iteration of our annual walk across Memphis, Richie, Robert, John, and I wandered south from the cobblestones of downtown, through Tom Lee Park, and over into Arkansas, thanks to the wonderful, new Big River Crossing.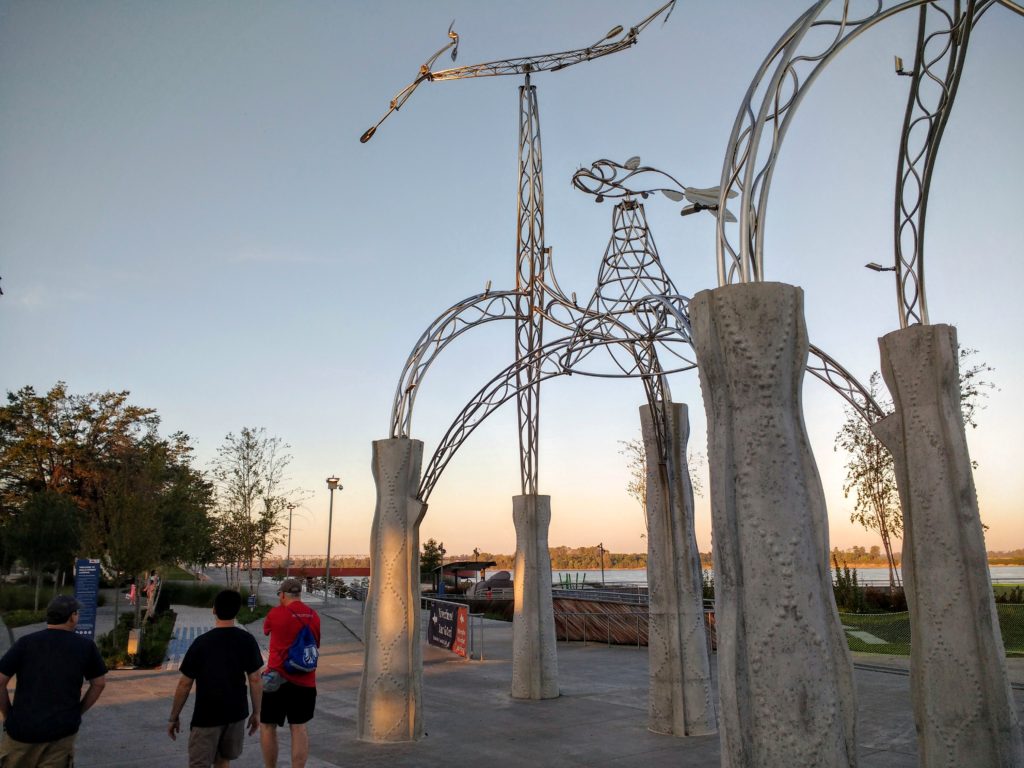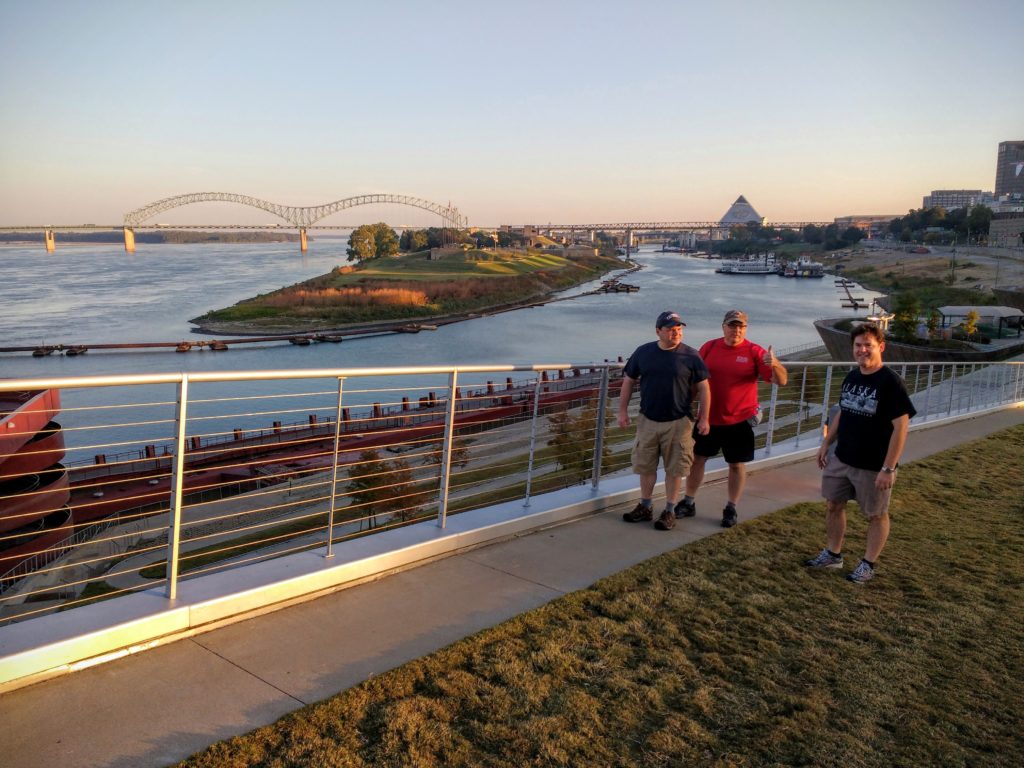 During the time we've been doing these walks, we've seen a transformation at the riverfront. From new structures, like Beale Street Landing, to a beach volleyball court near Riverside Drive, to the completion of the Riverwalk, it has been rewarding to watch Memphis invest in fun things to do downtown. The Big River Crossing is the latest icing on the cake, which still far from being finished.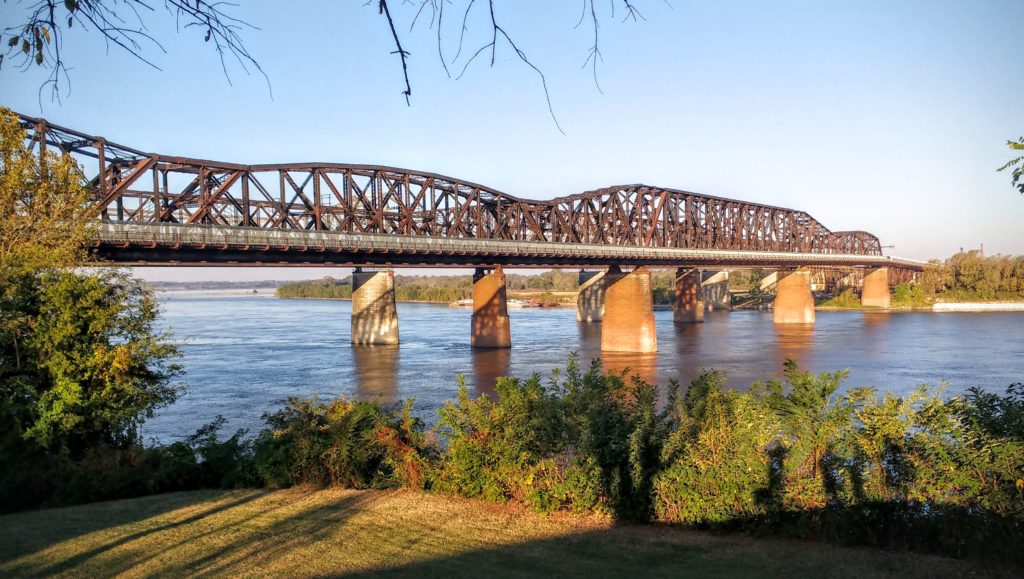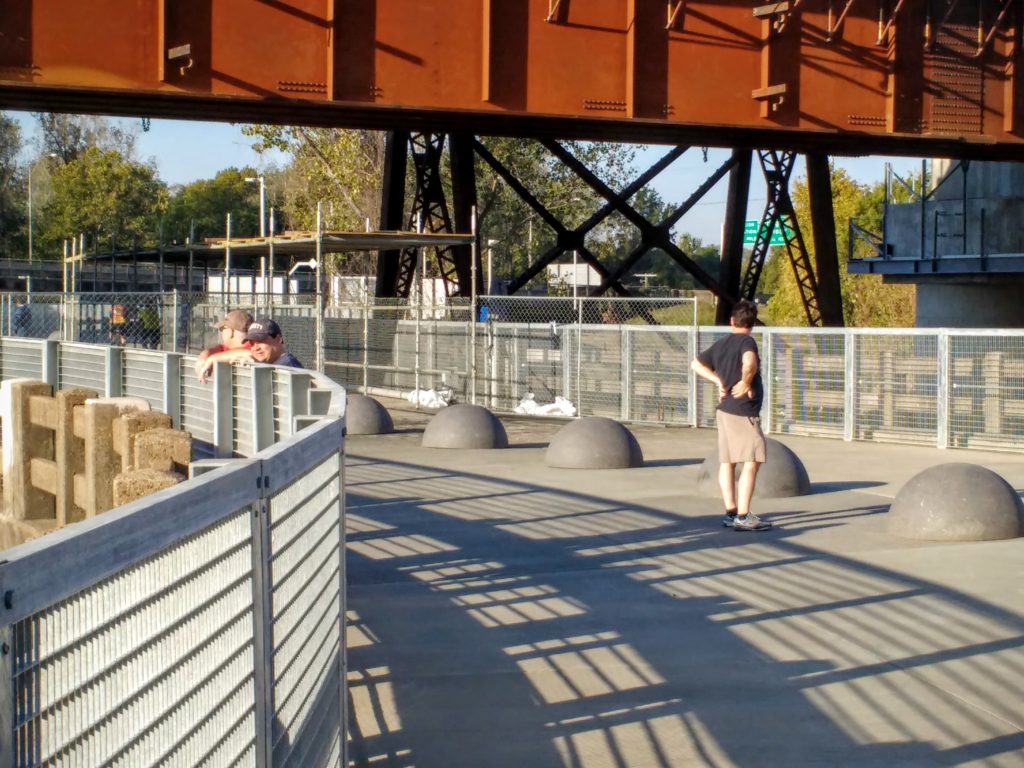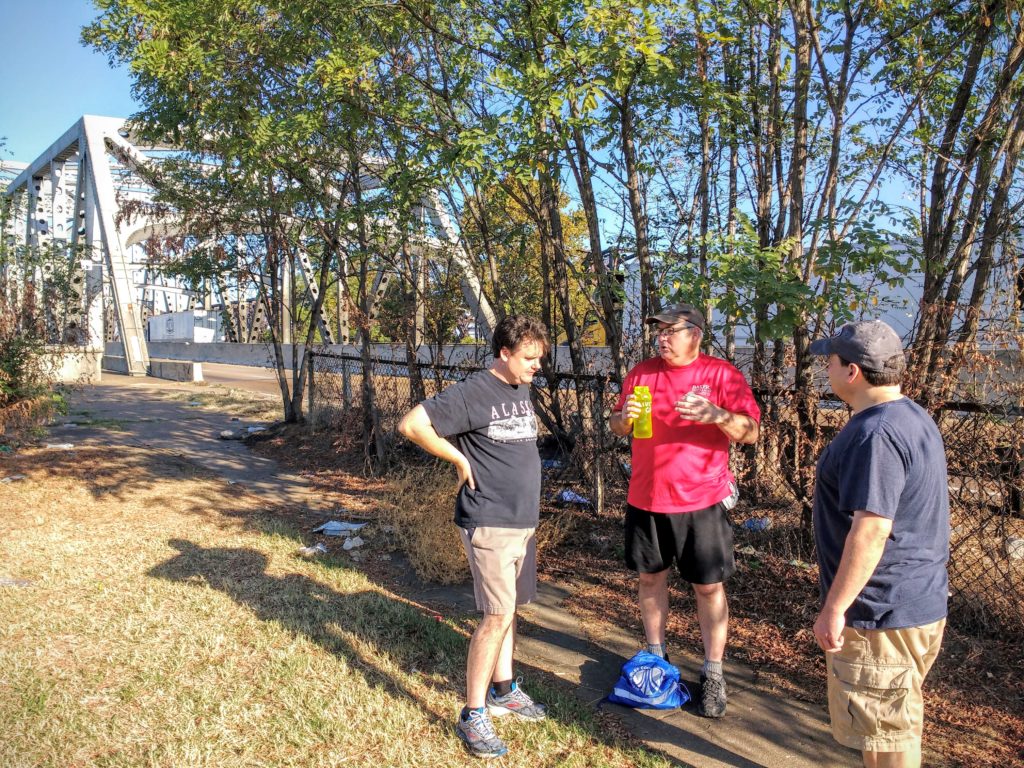 After crossing back to Tennessee on sidewalk next to I-55, we continued heading south, going through the French Fort neighborhood and Riverside Golf Course, eventually going into T.O. Fuller State Park, where a golf course has been allowed to return nature, with beautiful results.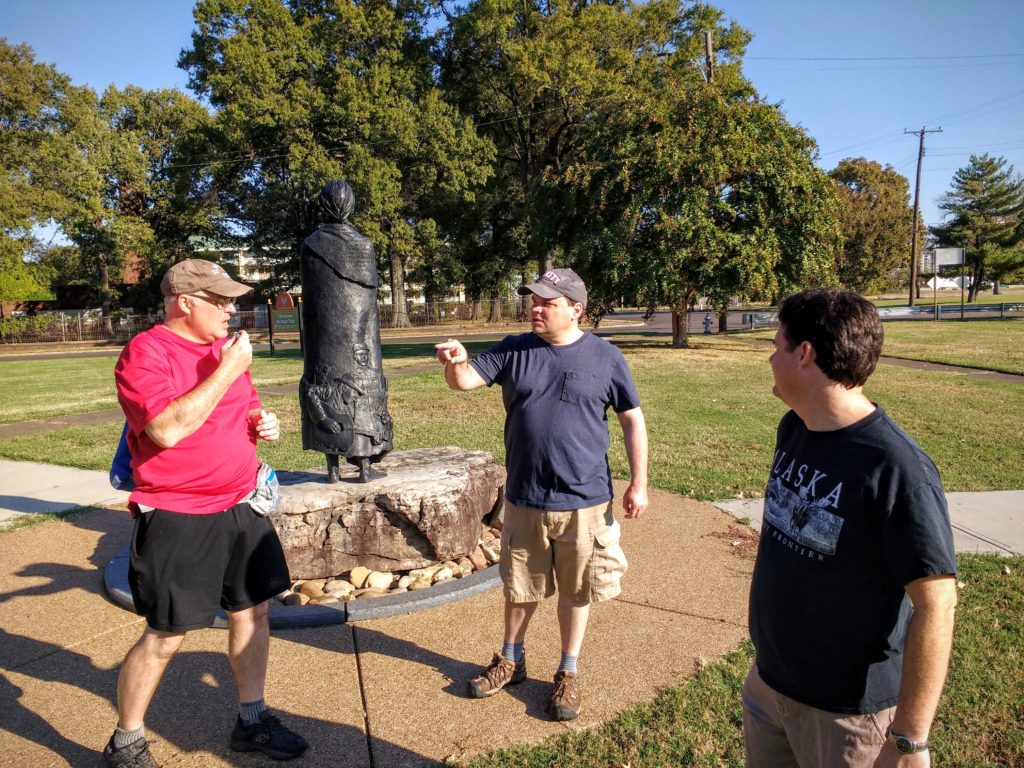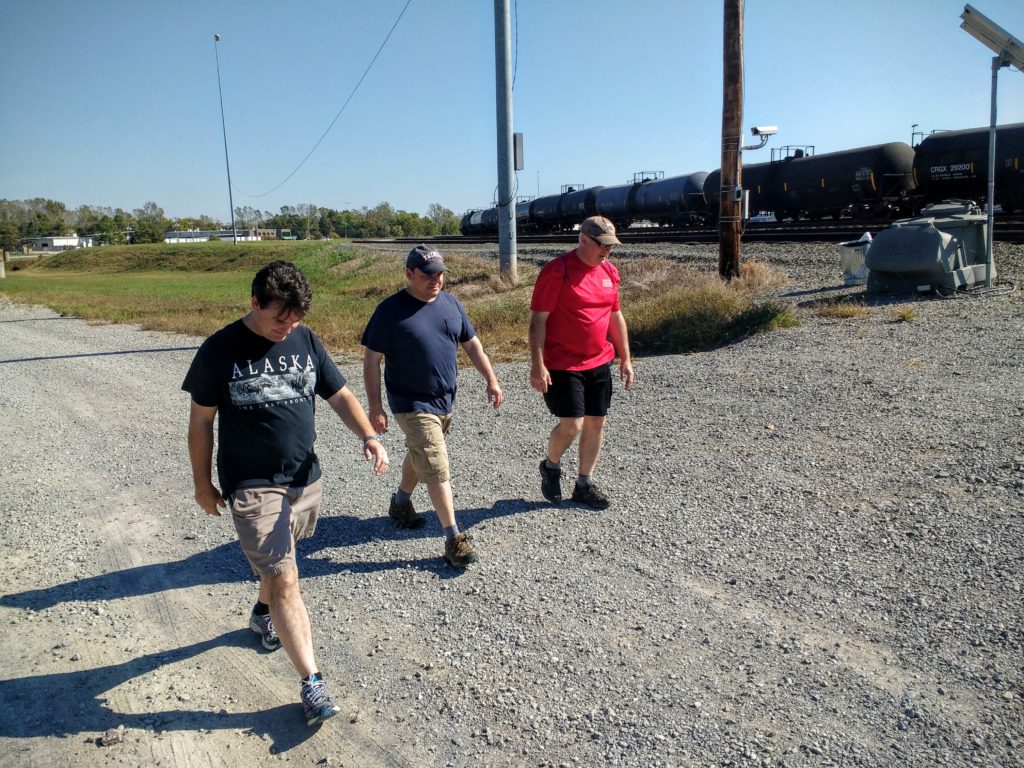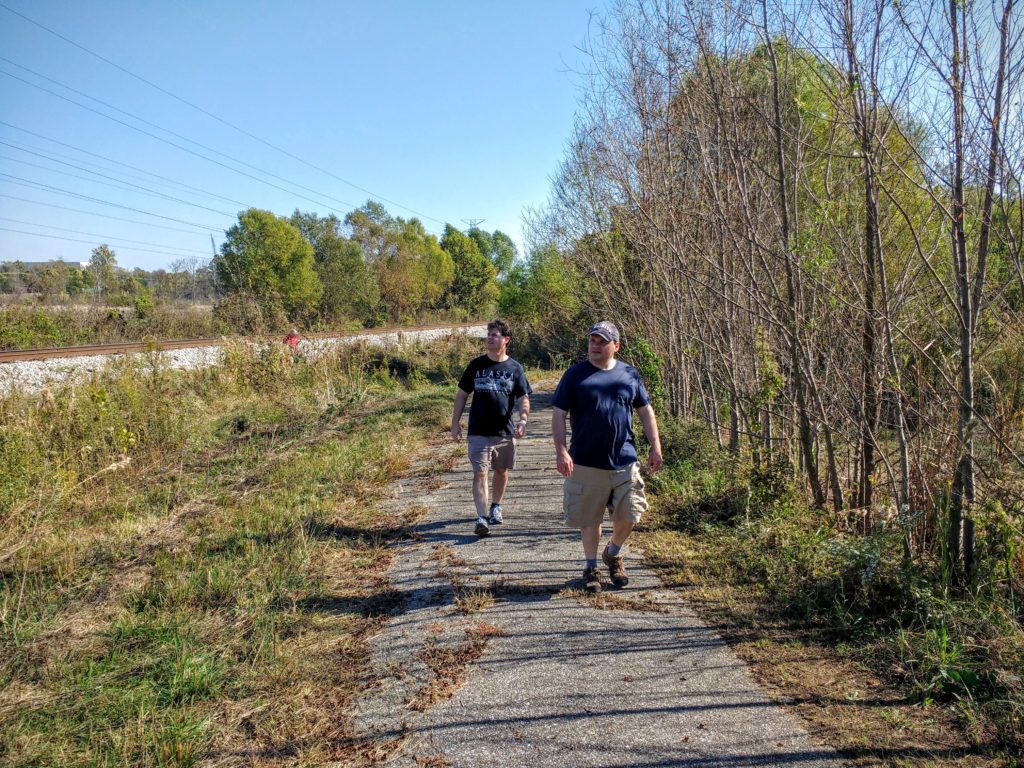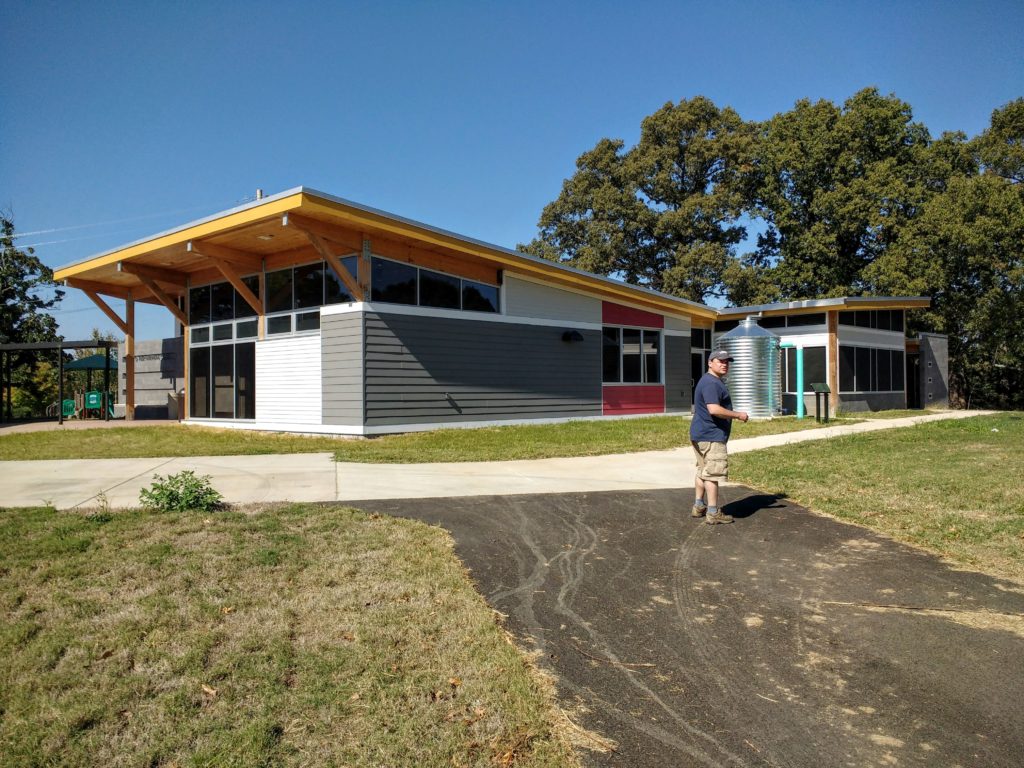 After being hassled by the modern version of a railroad bull, we made our way over to Hwy 61, before returning downtown via Uber for some well-deserved beers.
Another year, another wonderful walk, with warm, pleasant weather. More photos here.