We only scheduled about 24 hours in Palermo for this trip, and we are both thinking that will be plenty.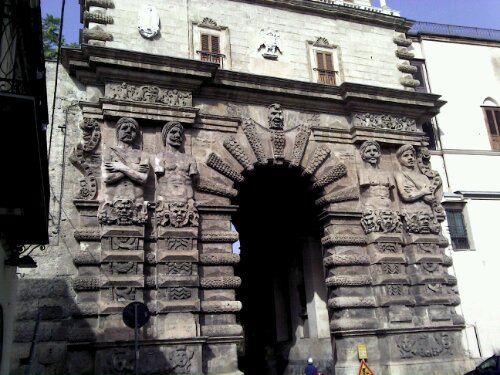 The heat has us recalling our trip to Morocco in 2009, and Palermo strikes me as similar to Fez, a old, even ancient, city that is self-assured in its importance. You can see the layers of different civilizations that have swept through, leaving their mark but not budging the whole.
We're both eager to be back on the road and away from the heat and crowds.