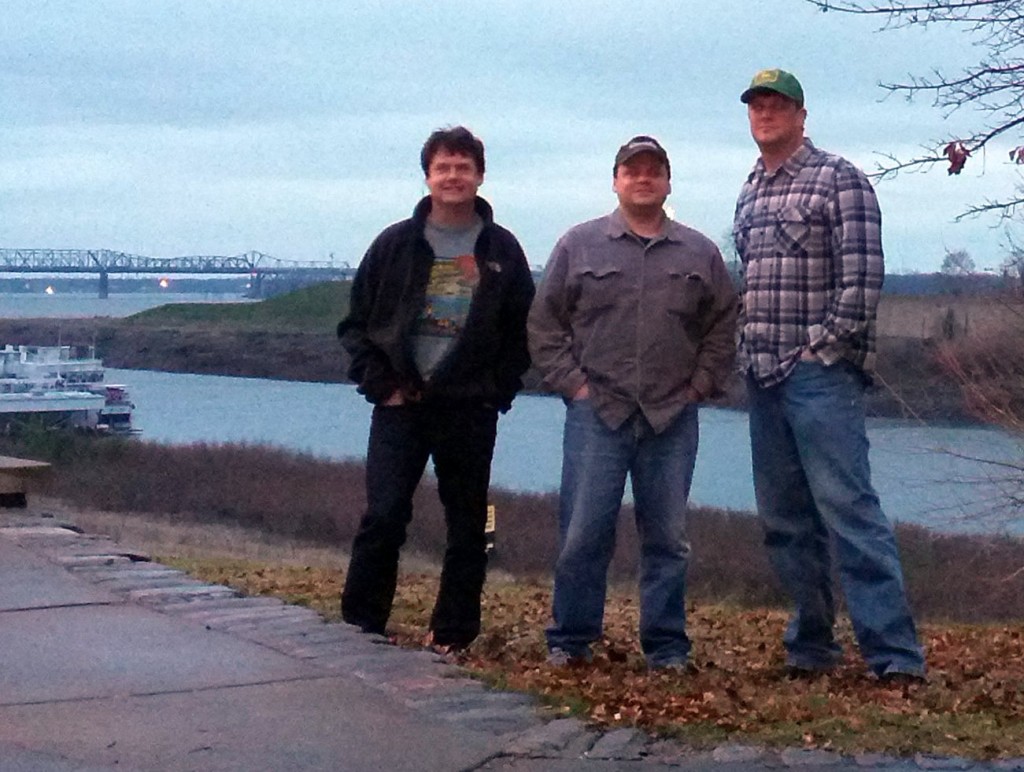 Robert Bell, Richie Trenthem, and I completed our 6th Annual Memphis Walk on December 15th, 2012. As in previous years (2007, 2008, 2009, 2010, 2011), we met at the cobblestones of the Mississippi River in downtown Memphis at sunrise and started walking in a general direction. This year, we kept an almost due-east track, ending up at Wolfchase Galleria and catching a bus for the trip back downtown.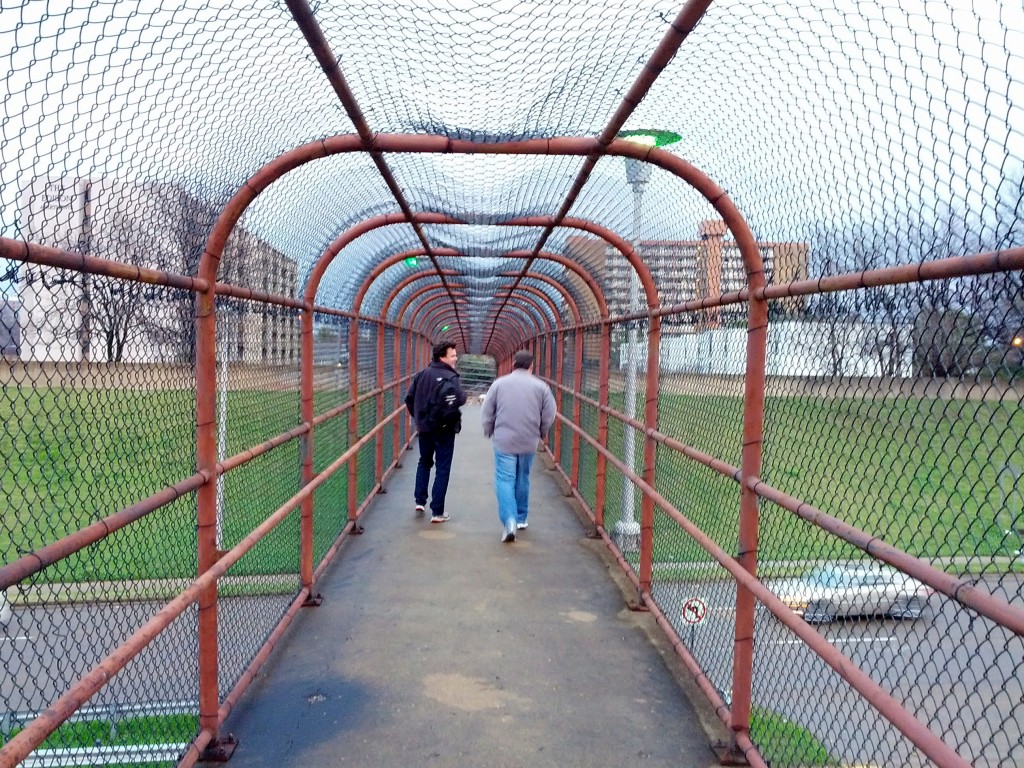 It is getting a little harder to find an original route when we head east, and we tried to stay on different streets from previous walks while trying to take in a new perspective when traveling over streets we often see while driving.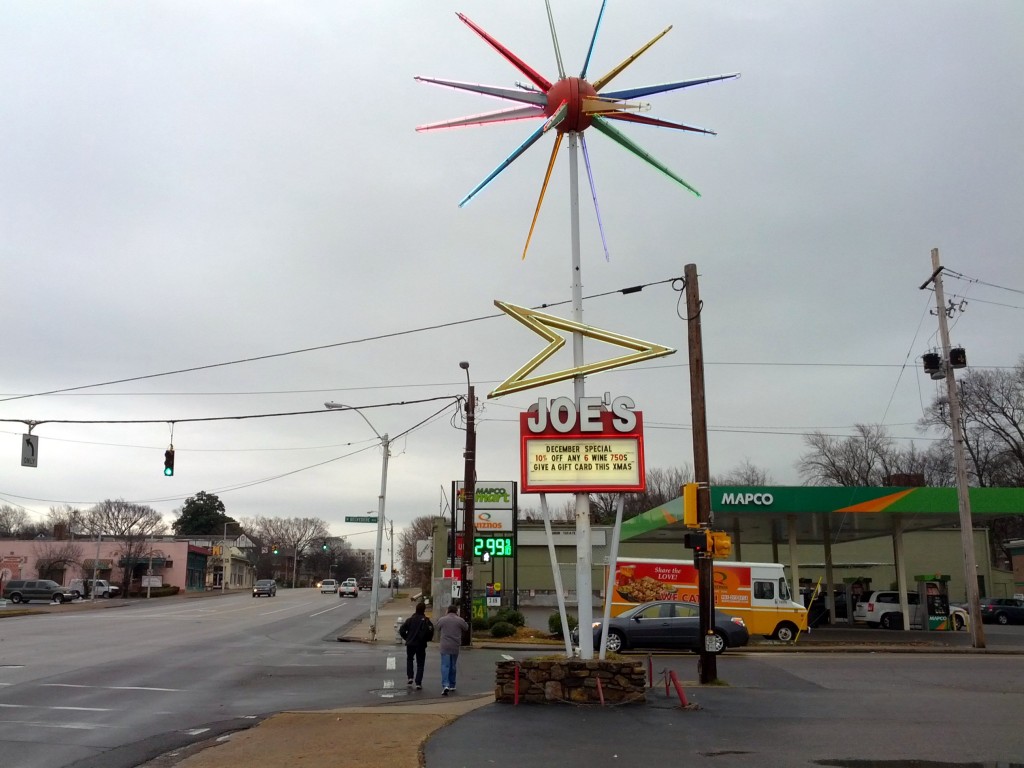 Some highlights:
While crossing Danny Thomas near Jefferson, we used a pedestrian crosswalk that was open on one end but barricaded and locked on the other end. We were able to get over the barricade and make it through, but it wasn't clear why it was closed off in the first place or why there wasn't a sign warning pedestrians not to try to use that bridge.
We discovered the stone marker for Edison Park, a city park that was decades ago essentially taken over by the Edison Park Apartments, near Danny Thomas and Jefferson. I never realized that there was originally a park dedicated to Thomas Edison there, due to the fact that he lived in Memphis in 1865-1866 as a telegraph operator. Nothing really remains of the park today, except for the marker, because it was turned into a parking garage for the nearby apartments.
We walked through the area south of Poplar Ave., near Cleveland St., that was demolished to make way for a shopping center development, featuring a Target, that never happened, probably use to the Great Recession of 2008. The area is marked off with fencing that is full of holes and seems ready for a grand building project, like the Mall of Memphis area. Instead of heavy construction, it has the feel of a park the public isn't allowed to enter, a pleasant, empty area, with trees and grass, bisected by city streets, covering 4 or 5 blocks.
We walked the northwestern regions of Shelby Farms park, finding a pleasant lake behind trees, hidden from the I-240 and I-40 interchange. The entire area is crossed by bicycle trails, but we didn't see anyone else, as we walked from the Greenline through the woods to Summer Ave.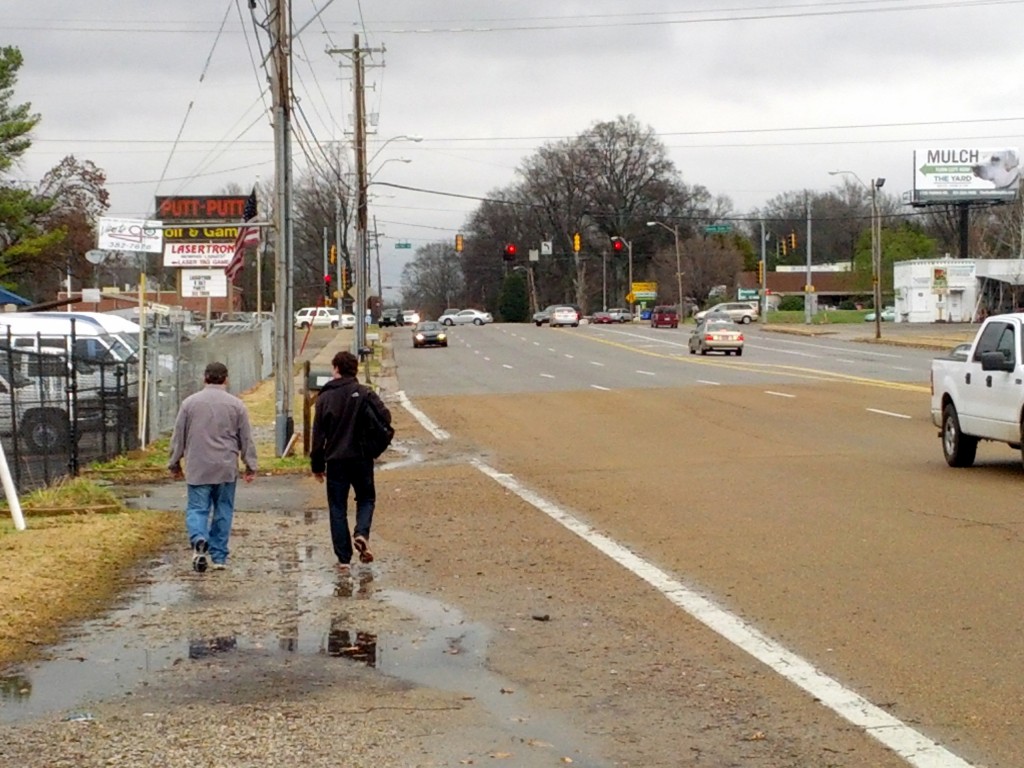 The total mileage on the walk was 20 miles, but despite some on-and-on rain, the weather was warm and pleasant, especially for December. I'm already looking forward to next year's walk.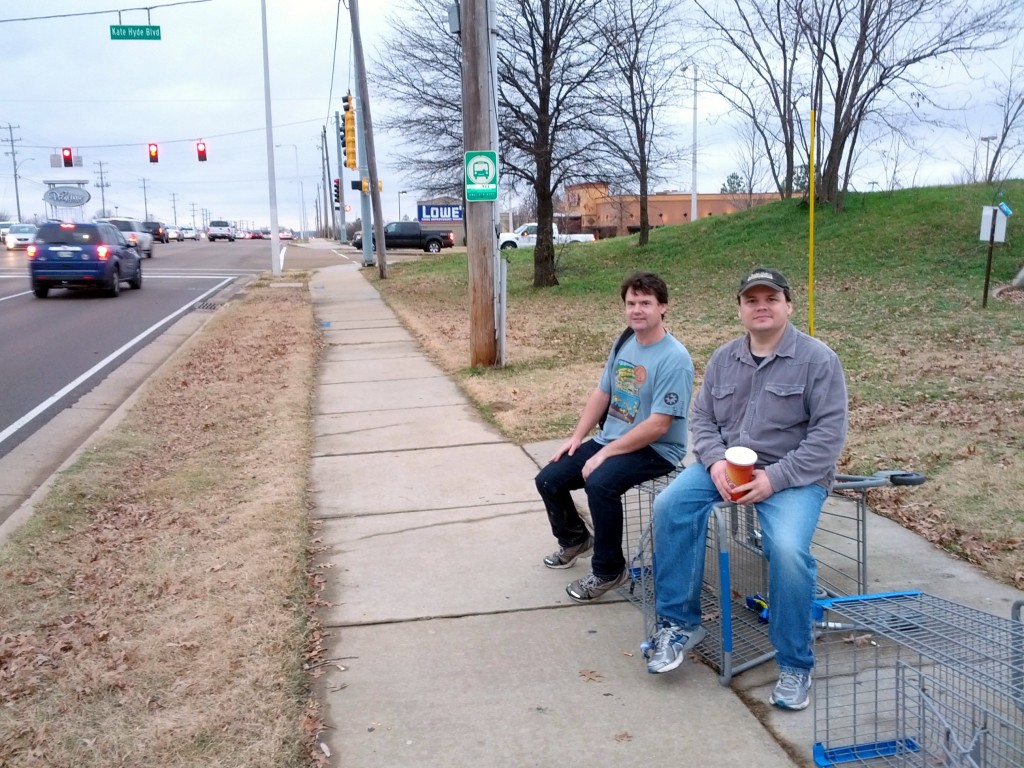 View all photos of the 2012 Memphis Walk here.